Products
Solutions
Project Case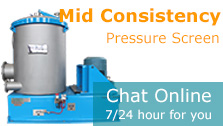 HD Series High Density Cleaner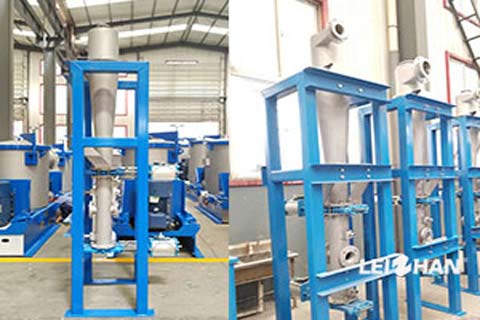 HD Series High Density Cleaner is mainly applied to remove all kinds of heavy impurities in paper pulp. It is specially designed long cone has small taper angle and fine cleaning efficiency. Wear resistance ceramics cone, long service life. Automatic discharge model make operate more convenient. PLC control cabinet, convenient and easy to control, sufficiently discharging impurities.
Main Specification Of HD Series High Density Cleaner
Type
HD2
HD3
HD4
HD5
HD6
HD7
HD8
nominal size
1000
1500
2000
3000
4000
5500
7500
throughput(l/min)
850-1200
1200-1800
1800-2500
2500-3500
3500-4500
4500-6500
6500-8000
concentration of input pulp(%)
                                     2-5
pressure of input pulp(mpa)
                                     0.3
discharging mode
                                     Auto
Leizhan can offer customers complete paper pulp equipment service with rich experience. We are aiming at building a world brand in paper making and pulping field with professional skill and positive innovation spirit. If you are interested in our products, welcome to contact us.
Email address: paperproductmachine@gmail.com.