Products
Solutions
Project Case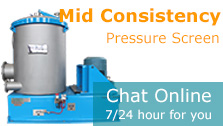 ZDSG Series High Consistency Pulper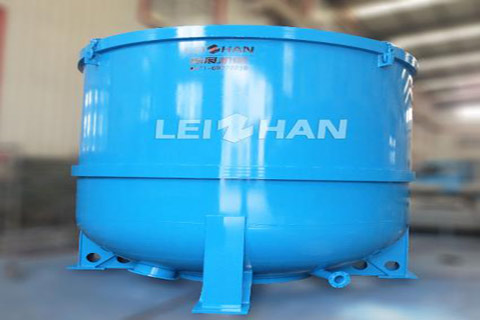 High consistency hydrapulper is used for breaking the waste paper in high consistency. The rotor combines triple-flighted and dentiform fly bar and produces intense fiber-to-fiber friction, so it can speed defibering of the waste paper.
Application & Features
1. Mainly used for separating waste paper and ink under high consistency in waste paper deinking process.
2. Special spiral rotor effectively promote the circulation and rollover of pulp, reinforce friction between fibers. Finally achieve gentle pulp under high consistency, impurities will not be broke in the process of fiber relief and deinking.
3. Dealing with 12%-18% high consistency pulp, effective chemical mixture and friction between fibers under high consistency make the ink particle separate from the surface of fiber fully.
4.Compact structure, convenient operation and maintenance.
Main Specification
Type
ZDSG5
ZDSG10
ZDSG15
ZDSG20
Volume(m3)
5
10
15
20
Consistency(%)
10-15
Processing Capacity(t/d)
20-25
40-50
60-70
80-100
Motor power(Kw)
110
220
315
400
Type
ZDSG25
ZDSG30
ZDSG35
Volume(m3)
25
30
35
Consistency(%)
10-15
Processing Capacity(t/d)
130-185
160-225
185-260
Motor power(Kw)
450
500
560
Work Principle
ZDSG high consistency Hydrapulper is designed with the principle of hydraulic whirlpool. The rotors are structure that double-headed screw combination with knife. when the rotor rotates, the high concentration slurry do radial circular motion, make waste paper hydration and defibering accelerate. During the work, the waste paper are always in a high concentration to defibering, thus contributing to the friction between the fibers, to make the ink ion with chemical additives and fiber separation easily, to achieve the purposes to recycling. In addition, the impeller of rotor are oblique spirochete, the shear effect is weak, only divestitures the impurity in the waste paper, and it will not form of small flakes, so it create favorable conditions for pulp screening. The structural design of novel pulping at high concentrations, has the characteristics of water-saving, energy saving, small footprint, is an ideal equipment for waste paper recycling.