Products
Solutions
Project Case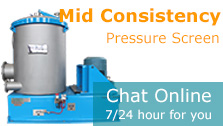 Mid Consistency Pressure Screen for Paper Processing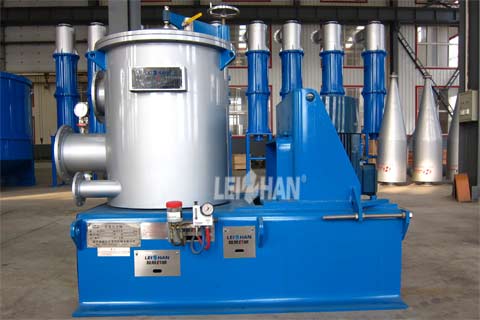 Leizhan provides paper mill access to a extensive range of technologies and designs for various paper processing solutions for chemical processing applications. Screening system are specially designed to achieve product purity and high efficiency of paper making system.
Mid consistency pressure screen is mainly used for coarse and fine screening of various paper pulp. It can be used to screen waste paper pulp and wood pulp and it can be used as paper pulp screening equipment after cooking system and before washing system.
Features of mid consistency pressure screen
a.Many wing piece, no winding, high efficient energy-saving rotary rotor.
b. The machine can screen pulp under quite high consistency(3-4%). It reduces water cycle consumption and energy consumption in paper making process.
c. Equipment with automatic oil injection device, which can reduce maintenance.
d. Seal water flow automatic detection alarm device makes sure the system runs safety.
Advantages of mid consistency pressure screen
Advanced structure, sturdy and durable
Convenient disassembly and assembly
Low energy consumption
Less loss of fiber.
Easy to operate, less maintenance cost.