Products
Solutions
Project Case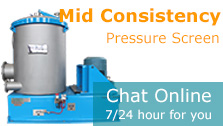 1575mm Double Wire Single Cylinder Culture Paper Machine
1575mm Double Wire Single Cylinder Paper Machine is for 5tpd culture paper making, there are some technology deta details about the culture paper making machine.
1575mm Culture Paper Machine Specification
Final Paper Kind: Culture Paper
Net Width: 1575mm
Production Capacity: 5tpd
Base Weight: 60-80GSM
Structure Speed: 100m/min
Working Speed: 40~60m/min
Gauge: 2400mm
Drive Form: Section variable frequency drive
1575mm Culture Paper Machine Section
Cylinder Section: Cylinder section consists of return back roll, couch roll, cylinder wire, rack in square box, couch roll adopts pneumatic lift and fall.
Press Section: Adopt main press 1 set, frame adopts steel profile box welding and casting box body, pneumatic &pressurizing , felt water squeezing device, adopts pneumatic correction, electric tension.
Drying Section: Drying section consists of 1 piece 2500 mm Φ cylinder. Equipped with pneumatic corrector, electric tensioner, racks in full box structure.
Drive Section: It is variable frequency section drive, in total 3 points, that is Press 1 point, Cylinder 1 point, Winding Machine 1 point, the total drive power is 39kw, working speed is 40-60m/min.