Products
Solutions
Project Case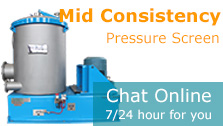 Automatic Copy Paper Making Machine
Reliable Automatic Copy Paper Making Machine Supplier
According to basis demands of paper makers, Leizhan adopts high technology, supply mature and reliable A4 copy paper making solution for you. Leizhan supplies the complete A4 paper making line for paper plants.
2000/180 Copy Paper Production Machine
2000/180 Fourdrinier Multi-cylinder Paper Machine is for the 40-85g/m2 cultural paper production, the finished product is paper in jumbo roll.
Structure of A4 paper machine
Open-type Headbox- Single fourdrinier wire-1 vacuum suction-1φ600/550 main press-1φ3000 dryer cylinder(include 1φ600/550 press inside machine)-1φ2500 dryer cylinder-Sizing machine-6φ1500 dryer cylinder-Calender-Horizontal reeling machine