Products
Solutions
Project Case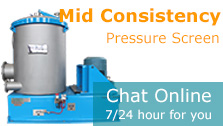 Low Density Cleaner In Pulping Process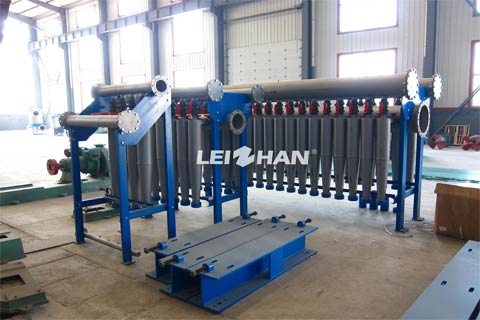 Low Density Cleaner is mainly used for removing heavy impurities in the pulp like gravel, scrap iron, dust and large ink particles. the cleaner can be divided into 3-4 parts, which make it easier for disassembly, assembly and replace. It has different deslagging ways: open and closed type impurities discharge to meet different working environment. The bottom of cone adopts wear-resistant ceramics and ensures the stable deslagging and long service life.
Features Of Pulping Cleaner
1.Segmented combined structure
2.Small footprint
3.High slag removal efficiency
4.The single-cylinder cleaner is equipped with a ball valve in the inlet and outlet pipes, which enhances the flexibility of equipment.
5.The slagging method can be divided into pressure and opening deslagging to meet the different needs of users.
Cleaner Main Tech Para
Type: KH-800
Rate Passing Capacity Of Single Equipment: 800l/min
Inlet Consistency: 0.4-1.2%
Pressure Of Inflow Pulp: 0.3-0.4mpa
Diameter Of Deslagging Outlet: 6-14mm
According to your requirement, we will provide the suitable machine for you, more details and quotation, kindly email with me: leizhanpulper@gmail.com.