Products
Solutions
Project Case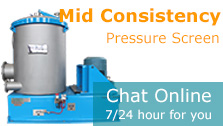 Waste Paper Making
Paper is absolutely necessary part in our daily life. Waste Paper making is a recycling process for making waste paper into useful paper by paper making machine to meet people's need, the final paper is various, and has different use for people.
Different Paper Types
1. Newsprint And Magazine Paper: Newsprint paper is mainly used for printing newspapers, it's mainly made by mechanical pulp and recycled paper; Magazine paper is uncoated mechanical paper, mainly for printing.
2. Writing And Printing Paper: Writing Paper is uncoated paper, at least 90% of the fibre used comes from chemical pulp. Printing Paper is coated paper, all paper can be for printing or other graphic purposes.
3. Household Paper: Household Paper include various tissue and other hygienic papers used in daily life.
4. Packing Paper: Case paper and board, Folding Boxboard and Wrappings are mainly made from virgin and recovered fibre.
Paper Making Machine
Kraft Paper Machine: Use waste paper, white shavings, virgin pulp as material to make high quality Kraft paper board.
Corrugated Paper Machine: Use waste paper, wood pulp, white shavings, etc. as raw material to make high strength corrugated origin paper.
Tissue Paper Machine: Use commodity wood pulp as material to make High-grade Household Paper, such as tissue roll, napkin tissue, facial tissue, kitchen towel and so on.
Coating Paper Machine: Use waste paper, virgin pulp as material to make high quality Coating board paper.
Cultural Paper Machine: Use wood pulp, waste paper as raw materials to make fine paper, carbonless paper.