Products
Solutions
Project Case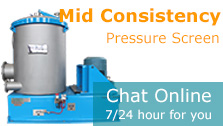 200,000Ton Paper Production Line, Xinjiang, China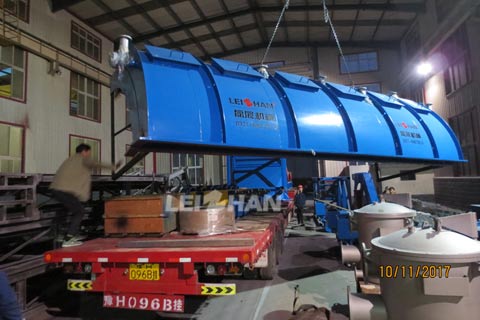 In November, 2017, Leizhan 3500mm drum pulper parts and 1250mm chest agitator are delivered to Xinjiang for 200,000ton paper making. Actually, this is the second time that Leizhan cooperate with Xinjiang xinrui paper industry, last time, Leizhan also provide the complete paper pulping equipment for Xinrui paper mill 150tpd container board production plant, due to Leizhan high quality and excellent effect paper pulping equipment, the second cooperation achieved.
Drum Pulper& Chest Agitator
Drum Pulper: Drum Pulper is for continuous gentle pulping, large capacity, high efficiency, few wear parts, low maintenance cost.
Chest Agitator: Chest Agitator is for stirring pulp to ensure pulp components even distribution. High quality, advanced design, easy to remove and installation.
3500mm Drum Pulper
Drum Diameter(mm): Φ3500
Production Capacity(t/d): 400-600
Working Consistency(%): 14-18%
Motor Power(kw): 560-630
Customer Information
Customer: Xinjiang Xinrui Paper Industry
Time: November, 2017
Project: 200,000Ton Paper Making Project