Products
Solutions
Project Case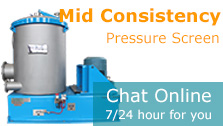 Disc Thickener VS Cylinder Thickener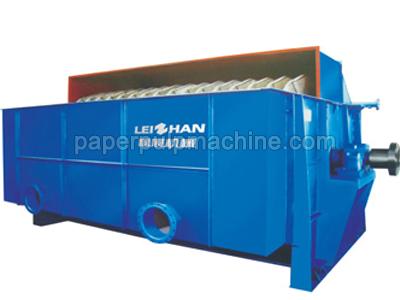 Disc Thickener and Cylinder Thickener both are pulp thickener equipment for pulp washing and thickening, but they have different using in paper pulping process.
Pulp Thickener Equipment Compare
Disc Thickener Equipment: Disc Thickener Equipment structure is that in a hollow shaft equipped with a number of circular discs, in order to facilitate maintenance and replacement, each disc made of multiple sectors and assembled together. Each disc on both sides of the round surface is for the filter and thicken, the removal water is out through the hollow shaft. The disc thickener equipment advantage is that sigle equipment with large production, small occupation, small weight equipment.
Cylinder Thickener Equipment: Cylinder Thickener Equipment is that using the cylindrical cages circumferential surface to thicken pulp, this structure determines the thickening area can not be too large, generally 40-45㎡ area to the end. Because Cylinder Thickener Equipment the single equipment thicken area is small, large occuption, low added value, less paper pulping line to use it.