Products
Solutions
Project Case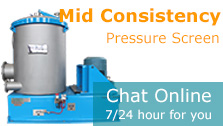 2850mm Tissue Paper Machine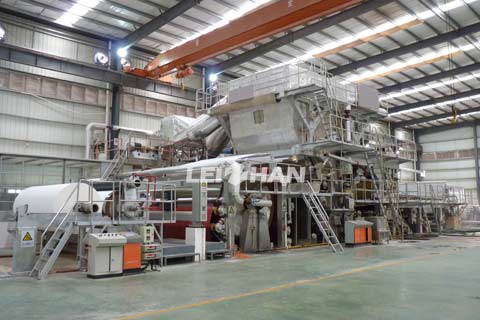 Tissue paper is in great demand because of its wide range of using. So it is worth to consider that starting a line of Tissue Paper Making. This tissue paper making machine offered by Leizhan company is used for producing toilet tissue paper of 28t/d production capacity, good quality, machine consumption is low. If you plan to start paper pulping and paper making project, our paper machine would be a better choice.
2850mm Tissue Paper Pulp Making Equipments
Raw Material: 100%Commodity wood pulp
Vertical Hydrapulper: Used for breaking pulp board, damage paper, waste paper and etc.
High Density Cleaner: Mainly applied to remove all kinds of heavy imputities in paper pulp, like stones, glasses, etc.
Fiber Deflaker: Mainly apply for pulping, which can be used with double disc refiner in series.
Double Disc Refiner: Used for beating and improving the beating degree of pulp to satisfy the papermaking demand.
2850mm Tissue Paper Machine Main Specifications
Paper Grade: Tissue paper
Trimmed Width: 2850mm
Basis Weight:13-25g/m²
Operating Speed: 600m/min
Production Capacity: 28tpd
Our company established more than forty years ago to now. We have enough experiecend technicians, excellent equipments, both of them make sure higher quality of our products. And advanced technology you need would be provided. Any interest, contact us: paperproductmachine@gmail.com.