Products
Solutions
Project Case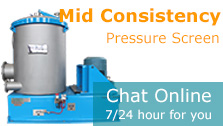 Inflow Pressure Screen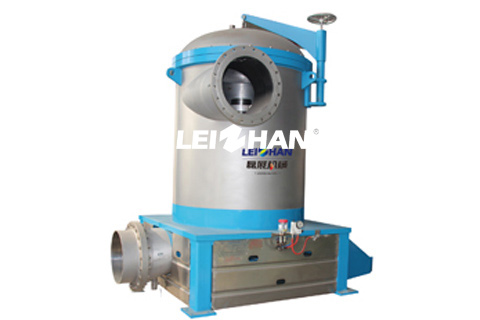 The Inflow Pressure Screen is suitable as a fine screening equipment for wood pulp, all kinds of straw pulp, and waste paper pulp, and is especially suitable for screening before the pulp enters into the paper machine. The Inflow Pressure Screen is a relatively advanced pulp screening equipment in the modern world. It has the characteristics of high screening quality, large capacity and low pulp flow pulse.
Inflow Pressure Screen Application
1. Small motor power, high production capacity, energy saving.
2. Inflow structure, low pulse, good effect of homogenate.
3. No gaskets companion flange pulp outlet, inwall is polished. seamless connection of flow pipeline, no fiber hitching.
4. Automatic oil injection device, seal water detection alarm device ensure the safe running of equipment and reduce maintenance.
For more information about Inflow Pressure Screen or other pulping and paper making equipment, please contact us whenever you need.
Email address: paperproductmachine@gmail.com.