Products
Solutions
Project Case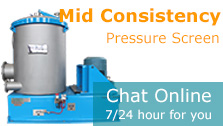 Pulp Screening Middle Consistency Pressure Screen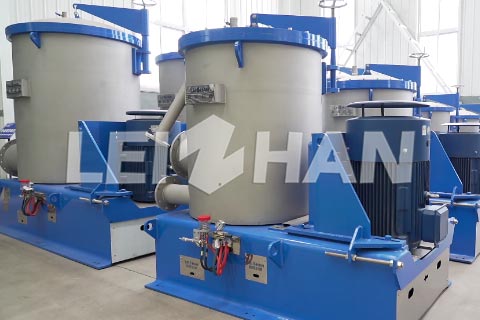 Leizhan is a direct manufacturer of professional pulping and paper making machinery. Our paper making and pulping equipment adopts advanced technology and innovative design to make it have high energy consumption ratio. The middle consistency pressure screen is the most advanced pulp screening equipment in the world. It is also a new generation of pulp screening equipment developed by our company by absorbing international advanced technology.
Advantages Of Middle Consistency Pressure Screen
1. Advanced structure, strong and durable, low energy consumption and less fiber loss.
2. Heavy impurity discharge pipe ensures the safety of the screen drum operation.
3. Equipped with automatic lubrication device to reduce maintenance.
4. Interlocking control system to ensure the service life of the equipment.
5. Automatic detection and alarm device for sealing water flow to ensure safe operation of the equipment.
Middle consistency pressure screen is suitable for thermal screening of wood pulp or straw pulp, coarse screening or fine screening of chemical pulp and waste paper pulp. It is a popular pulp screening equipment used in the pulping line of paper mills. If you are interested in us, please contact us.  Email: paperproductmachine@gmail.com