Products
Solutions
Project Case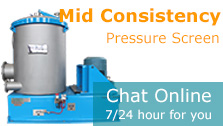 2400mm Fourdrinier Tissue Paper Making Machine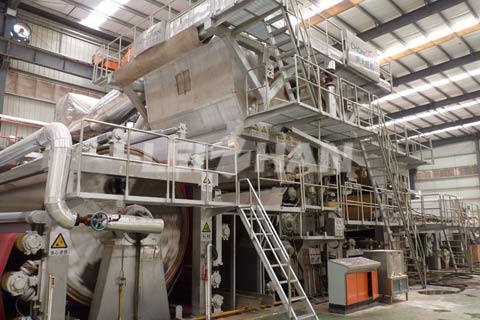 2400mm fourdrinier tissue paper machine can for 7-10tpd tissue paper making. Before tissue paper making, it is also need paper pulping, so the paper pulping process is also very important.
2400mm Tissue Paper Machine
GSM: 13-30g/m2
Trimmed width: 2400mm
Capacity: 7-10t/d
Design speed: 200m/min
Work speed: 150-170m/min
Center distance: 3400mm
Drive mode: AC variable frequency
Paper Pulping Process
The raw material white shavings and wood pulp into the hydrapulper for pulping, following the pulp is conveyed into high density cleaner for removing impurities, then the pulp go through inclined screen into refiner equipment for further pulping, then the fine pulp will be conveyed into paper machine for paper making.