Products
Solutions
Project Case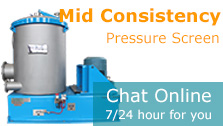 Household Paper Pulping Machine Supplier

Leizhan provides the whole household and living paper manufacturing machinery and auxiliary equipment for papermakers to produce high quality living paper like toilet paper, tissue paper, napkin paper, kitchen paper, etc.
Raw materials
Paper plants can choose various raw material like commercial wood pulp, white shavings, rice straw, wheat straw and bagasse to make household paper. What's more, in order to produce high grade household paper, Leizhan engineers suggest use virgin pulp, white shavings and waste paper without ink as raw materials.
Machines needed in the living paper pulping line
High consistency hydrapulper
Dump pulp
High density cleaner
Pulp chest agitator
Mid consistency coarse screen
Vibrating screen
1st stage low density cleaner
Mid consistency fine screen
Pulp pump
Flotation deinking machine
2nd stage low density cleaner
Inclined screen
White water pump
Leizhan services
Leizhan's services for paper mill contains the whole paper processing machinery, latest service and technologies, factory design, paper production line design, training, installation and commissioning.