Products
Solutions
Project Case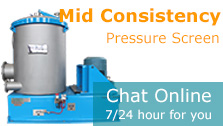 Reject Separator for tailing treatment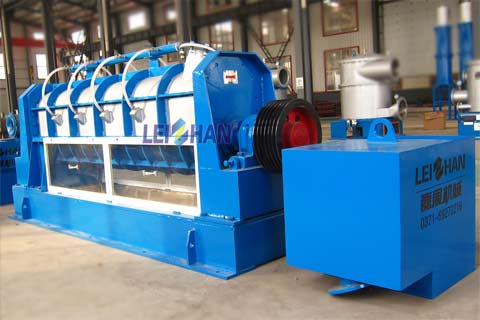 With 34 years of experience in paper and pulp making industry, Leizhan is capable to supply ideal slurry and tailing treatment machine for paper pulping application. Reject separator is specifically developed by Leizhan professional engineers to clean paper pulp and deal with tailing in stock preparation system.
Reject separator: efficient tailing treatment equipment
PZ series reject separator is an efficient tailing treatment equipment in coarse screen system for recycled paper pulp. PZ series reject consumes little motor power and its capacity can be up to 60t/d.
Features of  PZ series reject separator
1. Mainly used for fiber relief and tailing treatment device in the coarse screen system for waste paper pulp.
2. Specially designed rotor produce centrifugal force in the process of high-speed rotation and backwash water can relief pulp effectively, separate pulp and impurities easily.
3. Closed Working condition, clean environment.
4. Openable upper cover, easy maintenance.