Products
Solutions
Project Case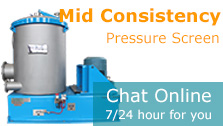 Low Density Cleaner For Pulp Cleaning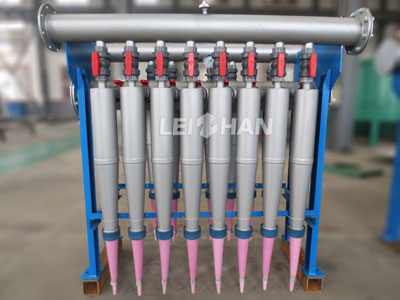 In paper pulping process, low density cleaner is the pulp cleaning equipment for removing heavy impurities in the pulp, like gravel, scrap iron, dust and large ink particles, but if the low density cleaner equipment can remove the small foam and sticky slag?
How Does Low Density Cleaner To Remove?
If the low density cleaner equipment to remove the small foam and sticky slag, just with the combined type low density cleaner replaced the first stage.
In each of the combined low density cleaner center of the upper part have a light slag pipe, which separating some light impurities, multi light slag pipe converged into a main light slag pipe, send to coarse screen system, with a separate vibrating screen equipment to process (screen slot is 1.5-2.0mm/ screen hole is 2.0mm), recycling fibers, and removing impurities.
This has a certain effect on removing light impurities, but the effect is certainly not as the process of seting a separate light impurity separator, but the advantage is power saving.