Products
Solutions
Project Case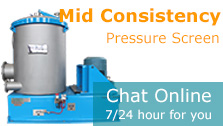 20TPD Tissue Paper Making Project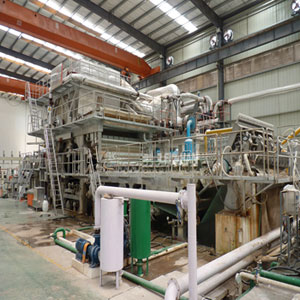 20TPD tissue paper making project use the wood pulp as material to pulp and make tissue paper. Tissue paper pulping process is the vital processing for paper making, Leizhan with 37 years experience make effective tissue paper pulping project for paper mills.
20TPD Tissue Paper Pulping Process
The wood pulp into d-type hydrapulper for pulping, then the pulp is transporting by pulp pump into the high density cleaner for removing impurities, after cleaner equipment, the pulp go into conical refiner and double disc refiner for continuous pulping, then the pulp will go through pre-machine screen into paper machine for paper making.
Tissue Paper Pulping Equipment
D-Type Hydrapulper: C=3~5%
High Density Cleaner: C=3~5%, P=0.2~0.5MPa
Double Disc Refiner: C=3~5%
Conical Refiner: C=3~5%
Pre-machine Screen: s=0.35mm C=0.4%