Products
Solutions
Project Case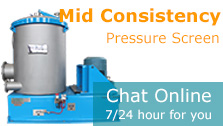 Efficient Pulp Cleaning Machine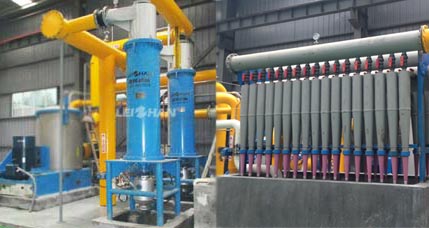 Leizhan supplies high density cleaner and low density cleaner are high efficient pulp cleaning machines and used for removing various kinds of heavy impurities in paper pulp like staples, stones, glasses, etc. from stock.
The ZSC series high density cleaner utilizes modern technology which has evolved from over 40 years of experience. It is applicable to various pulp pulping and stock cleaning application.
Features of ZSC series high density cleaner
1. Volute pulp inflow chamber, strong eddy ability and obvious low pressure area subarea.
2. Thoroughly separate fiber pulp and impurities.
3. Wear resistance ceramics cone, long service life.
4. High pulp cleaning efficiency.
5. Minimum space requirements
KH series low density cleaner: special divided disign and high quality pulp cleaning machine for effectively removing heavy contaminates in the pulp.
Features of KH series low density cleaner
1. Special divided disign makes it easier for disassembly, assembly and replace.
2. Open and clesed impurity deslagging type to meet different working environment.
3. The bottom of cone adopts wear-resistant ceramics, which ensures the stable deslagging and long service llife.
Service
Leizhan offers custom-tailored pulp cleaning machine designs for wood pulp processing line. Leizhan technology keeps your productivity and quality at the highest level with the lowest overall cost. Leizhan service specialists can advise you on how to reduce specific energy consumption and extend service life while improving fiber quality.