Products
Solutions
Project Case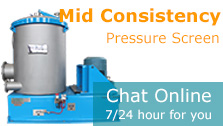 45T/D Corrugated Cardboard Making Plant
Raw material: LOCC
Finished paper: Corrugated Cardboard
Line: 45T/D Corrugated Cardboard Making Plant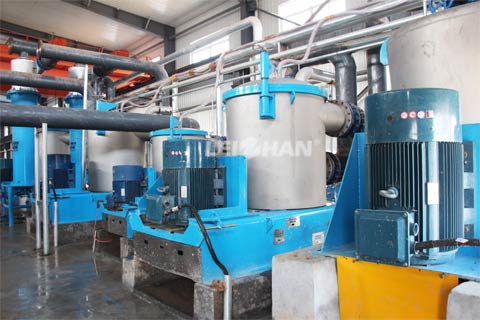 The full production line of 45T/D corrugated cardboard making plant contains two parts: LOCC pulping process and high strength paper making machinery.
45T/D corrugated cardboard pulping process:
Firstly, waste paper is conveyed into ZDSD23 D type hydrapulper for pulping.
Secondly, ZSC4 High density cleaner will be used for removing staples, stones, glassed from the slurry.
Moreover, screening system equipments like ZNS0.3 mid consistency coarse screen, PZ2 reject separator, ZNS0.6 Mid consistency fine screen will be used for coarse and fine screening of the pulp. And ZSC4 mid density cleaner will be used for further cleaning of pulp.
What's more, pulp refining machine ZDPJ380 double disc refiner will be used for pulp refining.
Finally, the pulp will be conveyed into NLS0.6 inflow pressure screen berfore paper machine for fine screening. After that, the pulp is conveyed into headbox for paper making.
In addition to that, pulp equipments like Pulp pump, Pulp chest agitator are used in the waste paper pulping process.
High strength corrugated paper machinery
Fluting paper machinery has the trimmed width range of 1575-5800mm and basis weight range of 60-150g/m2. By using waste paper as raw material, it can produce 15-500 tons of high strength fluting paper board.