Products
Solutions
Project Case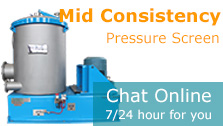 Corrugated Paper Making Solution for Paper Producer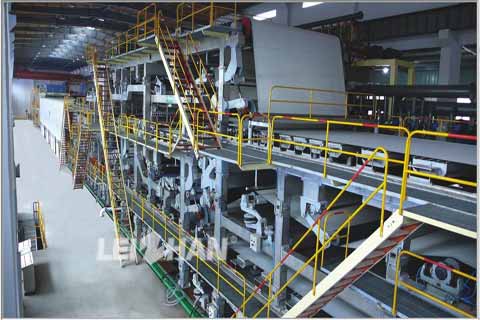 With 34 years experience in paper and pulp industry, Leizhan is capable to provide paper producer various paper making machinery and customized and properly paper production solutions. By using commercial wood pulp, commodity paper, waste paper as raw material, specially designed Corrugated/fluting paper equipment by Leizhan professional engineer can produce high-strength corrugated paper. Leizhan corrugated paper production system contains two parts: pulping system and paper manufacturing system.
Corrugated paper pulping system
Firstly, waste paper will be conveyed into Drum pulper or D type hydrapulper for pulping by BFW series Chain Conveyor. Secondly, as there are some heavy impurities and contaminates like staples, stones, glasses, gravel, scrap iron, dust exist in paper pulp, cleaning equipment like high density cleaner, low density cleaner can be used. Thirdly, screening devices like mid consistency pressure screen, inflow pressure screen vibrating screen can be used for fine and coarse screening of paper pulp.
Finally, after a series of screening and deslagging, fine paper pulp will enter into Headbox for paper making.
Corrugated paper machinery
Leizhan is not only capable to provide corrugated  liner paperboard pulping system, we also provides corrugated  liner board machinery for paper producer to produce various types of grade corrugated/fluting paper. Leizhan technical parameter of corrugated  liner board machinery is as follows:
| | |
| --- | --- |
| Paper grade | High-strength Corrugated Paper |
| Trimmed Width(mm) | 1575-5800 |
| Basis Weight(g/m²) | 60-150 |
| Operating Speed(m/min) | 100-800 |
| Production Capacity(t/d) | 15-500 |