Products
Solutions
Project Case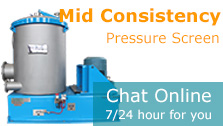 Fourdrinier High-Strength Corrugated Paper Machine
Fourdrinier high-strength corrugated paper machine is suitable for 340tpd corrugated paper making, there are some technology data about single fourdrinier corrugated paper machine and the process of corrugated paper making.
Fourdrinier Corrugated Paper Machine
Type: High strength corrugated paper, single fourdrinier
Net Width: 4000mm
Basic Weight: 100-170g/m2
Capacity: 340TPD
Design Speed: 500m/min
Maximum Speed: 450m/min
High-Strength Corrugated Paper Making Process
The fine pulp firstly into the headbox, and the pulp will be evenly distributed in the wire section, and wet paper sheet forming in the wire section. Then the wet paper sheet will go into press section for pressing to dewatering; After press, the paper sheet will into the dryer section for drying to improve the paper sheet dryness; Finally the paper will be rolled into requirement width for paper mill needs.