Products
Solutions
Project Case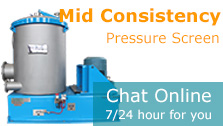 Hydrapurger for Waste Paper Pulping Process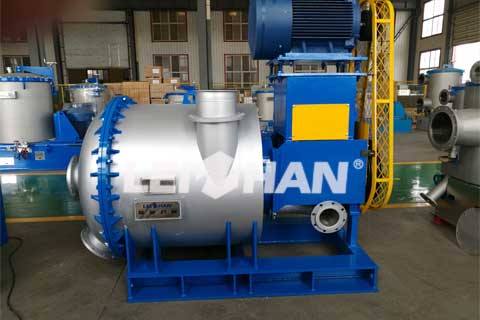 The Hydrapurger is mainly used in the continuous disintegration system of the D Type Hydrapulper, and is used in conjunction with the sediment well and cylindrical screen. The Hydrapurger produced by Leizhan can help paper mills remove a large amount of light impurities in waste paper pulp, reduce the load of subsequent process equipment, and increase the production capacity of the Hydrapulper.
Features of Hydrapurger
1. The Hydrapurger can regularly remove the impurities in the Hydrapulper, improve the production efficiency of the Hydrapulper, and reduce the unit energy consumption;
2. The Hydrapurger adopts an arc-shaped impeller, and the interval between the impeller and the sieve plate can be adjusted;
3. The Hydrapurger has the advantages of high efficiency in removing light impurities, large production capacity, compact structure, and convenient installation and maintenance.
If you are interested in paper and pulping equipment, in addition to the Hydrapurger, you can also learn about other equipment produced by our company. We have professional staff, ready to serve you at any time.
Email:paperproductmachine@gmail.com