Products
Solutions
Project Case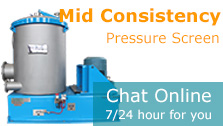 Pulping Equipment Fiber Grading Screen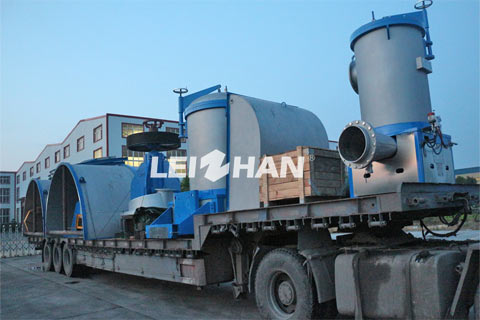 Pulping equipment fiber grading screen adopts up-flow structure, pulp inflow from bottom. Short fiber is discharged from the outside of device through the grading screen drum. And long fiber flows up to the screening drum section, and is discharged out of the equipment through screening drum, non-fibrous impurities are re-raised to the top slag discharge device.
Features Of Machine
1. The grading screen drum only passes short fiber, and screening drum only passes long fiber. The power consumption will reduce by 25% if adopt same rotor.
2. The proper micro-turbulence generated by fiber grading rotor makes long and short fiber strong in classification, and low power consumption.
3. Screening rotor makes the high passage of slurry, and the power consumption is 1/3 of convenient rotor.
4. The up-flow structure greatly shortens the residence time of impurities in the regeneration slurry in the screen, and improves the screening efficiency.
Leizhan supply complete set of pulping equipment and paper making machine for paper plant, if you want to start a paper business, welcome to contact with me: paperproductmachine@gmail.com