Products
Solutions
Project Case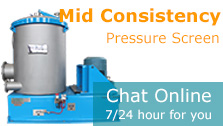 Separation Solution for Paper Producer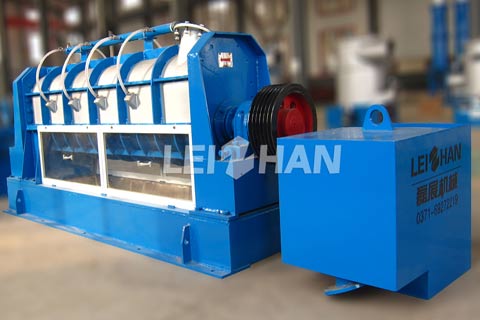 PZ/FQJ Series Separator: Efficient tailing slurry treatment devices for paper mill.
PZ Series Reject Separator is an ideal device to dispose tailing slurry in waste paper pulping system. Meanwhile, it can be used for resolving fiber and separate impurities from the waste paper pulp in the coarse screening system. Leizhan PZ Series Reject Separator applied to closed working condition, which improves the working environment of paper making system. This paper machine can relief fiber effectively, reduces fiber loss and lower production cost.
High technology of PZ Series Reject Separator
1. Special blade rotor design can resolve pulp efficiently.
2. Spiral rotor blades accelerate the tailing treatment.
3. Efficient fiber beating and impurities separation of paper pulp.
4. Closed operating condition, clean environment.
5. Openable upper cover, easy maintenance.
6. Water injection system increase the recovery rate of fiber.
FQJ Light Impurity Separator applied for high technology to dispose light impurities and tailing slurry in coarse screening section. By using Leizhan FQJ Light Impurity Separator, the quality of final paper pulp and performance of paper pulping system will be highly improved.
Features of FQJ Light Impurity Separator
1. The main body is an inverse conical design, concave top structure, can form a strong vortex, forming a low pressure area in the top center and getting the light impurities and discharge them outside effectively.
2. Pulp outflow chamber of rotor is higher than underside of shell, forming a low pressure area around the rotor to collect heavy impurities. Under centrifugal force, the heavy impurities are thrown to the outermost of eddy and deposit in the groove that is outside the sieve plate for discharging. At the same time, it will reduce the wear to cutter and sieve plate, prolong the service life of them.