Products
Solutions
Project Case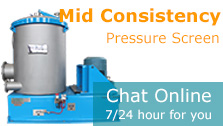 High Density Cleaner Efficient Cleaning Device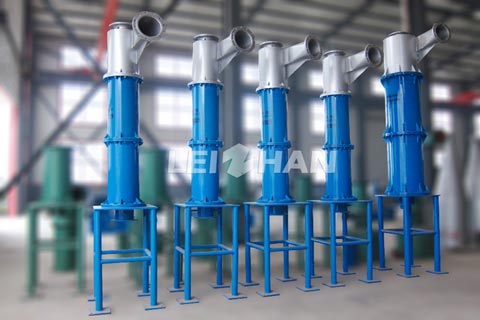 ZSC high density cleaner is a pulp purification deslagging equipment under high consistency and it is an ideal choice for paper manufacturers to improve product quality and grade, especially for its excellent purify effect of waste paper pulp. Leizhan high density cleaner is an indispensable key equipment in waste paper recycling process.
Structure of ZSC series high density cleaner
ZSC series high density cleaner consists of tube, upper bottom cone, recoil waterway and sediment tank parts, auto-discharging is equipped with pneumatic valves, PLC control cabinet.
ZSC series high density cleaner is different from general cleaning devices. Due to its unique design according to the fluid mechanics principle, it can works in the high concentration slurry transportation process and does not affect the deslagging effect,  fine pulp in reject is recoil washed by pressure water, less fiber loss.
Advantages of ZSC series high density cleaner
Small occupied  area, large production capacity.
Easy to operate and maintain.
Not jam the slag discharge,
High purification efficiency,
No need tail pulp processing equipment
Less fiber loss.
Wear-resistant  cone, long service life.
Material of tank is stainless steel or ceramic.
Manual discharge and self-discharging type.