Products
Solutions
Project Case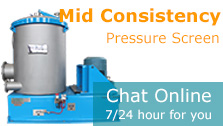 Kraft Liner/Corrugated Paper Pulp Equipment Sichuan, China

Sichan Lianda Paper Company introduced advanced Kraft Liner/Corrugated Paper Pulp Machines from Leizhan paper machinery company for producing high-strength Kraft Liner/Corrugated Paper. Leizhan supplied one complete Kraft Liner/Fluting paper pulp making line for the customer. Machines supplied for the paper plant includes: Chain conveyor,Vibrating screen,Up flow pressure screen, Double disc refiner, Drum screen, Low density cleaner, etc, .

Main products
Chain conveyor:Mainly used for conveying various kinds of pulp board, waste paper in bulk and in bundle which can be horizontal conveyor or inclined conveyor(<30°).
Vibrating screen:It is mainly used for pulp tailings processing, with large filtering area, low power consumption and clean impurity.
Double disc refiner:Used for beating and improve the beating degree of pulp to satisfy the paper making demand.
Chain conveyor                         Double disc refiner
Customer information
Customer company: Sichan Lianda  Paper Co., Ltd.
Address: Tongfu village, Jinma town, Wenjiang district, Chengdu city, Henan province, China