Products
Solutions
Project Case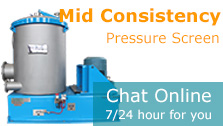 Packaging/Printing Paper Pulping Equipment in Shanxi, China
Shanxi Zhixin Paper Co., Ltd. purchased a whole packaging/printing paper pulp making line from Leizhan paper machinery company for making high-grade packaging/printing paper. Leizhan advanced packaging/printing paper pulping equipments adopts high technology and created a great value for the paper mill.
Packaging/printing paper pulping equipments supplied for Shaxi Zhixin Paper Plant contains D type hydrapulper, Chain conveyor, Reject separator, Mid consistency pressure screen, High density cleaner, Low density cleaner, Fiber separator, Vibrating screen, etc..
Machines for packaging/printing paper pulping system
Chain conveyor: It is used for conveying waste paper, paperboard in bulk or in bundle for pulping.
Reject separator: It is mainly used in screening system as a part of waste paper processing line or used with other vibration screen.
Mid consistency pressure screen:It is specially used for coarse and fine screening various recycled pulp.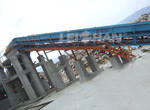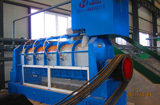 Chain conveyor                   Reject separator
Customer information
Customer company: Shanxi Zhixin Paper Co., Ltd.
Address: Jingguang street, Shouguang city, Shanxi province, China