Products
Solutions
Project Case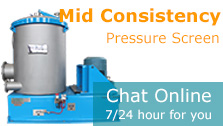 Paper Machine Dryer Doctor Blade
The paper machine dryer doctor blade is a consumable part. The following describes the details of the dryer doctor blade configured on the corrugated machine for customers.
Paper Machine Dryer Doctor Blade
1. Quantity: 28 sets
2. Doctor blade material: EP board
3. Main structure: doctor blade body steel plate welded structure, 4 drying cylinders are equipped with electric mobile DST doctor blade, the rest of the drying cylinders are ordinary doctor blade, and the upper doctor blade is equipped with a scrap hopper, which is made of thin stainless steel plate, and the doctor blade pressure plate is aluminum alloy.
For accessories such as paper machines and doctor blade, please consult our professionals at any time.
Email: paperproductmachine@gmail.com