Products
Solutions
Project Case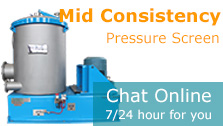 Pulp Screening System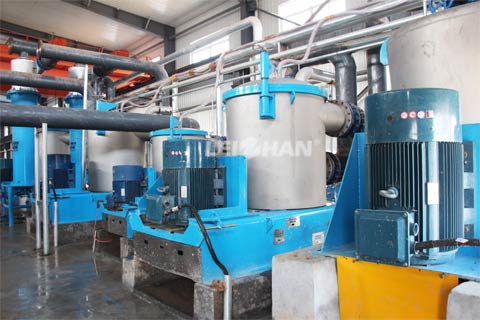 Pulp screening is one of the key procedures for removing impurities in stock preparation process. Pulp screening is also used in approach flow system for improving the sheet cleanness and formation. The most wide used pulp screening equipments contains Coarse and Fine screen, and Leizhan designs the optimum screen cylinder for paper pulping line and approach flow system.
Light Impurity Separator Stock Cleaning Machine
The Light impurity separator pulp machine is used for processing heavy contaminates and tailings in coarse screening section.  The energy-saving pulping equipment has the benefits of high impurity removal efficiency and high accepts quality.
Outflow Type Pressure Screen
The outflow centrifugal continuous pulp screening equipment includes both holes and slots type applies high technology and excellent ancillary devices. The Outflow pressure screen is a multi-purpose screen that can be used for coarse and fine screening of paper pulp with hole and slot type screen cylinder.
Inflow Type Pressure Screen
The Inflow pressure screen offers fine slot screening at low consistency for approach flow applications. High screening efficiency is achieved at extremely low pulsation levels and cylinders are less sensitive to wear due to the centripetal configuration.
Screen cylinder
Leizhan supply various hole and slot type screen cylinders for stock preparation process and approach flow system. Customized design screen cylinder with the benefits of high performance and easy maintenance.