Products
Solutions
Project Case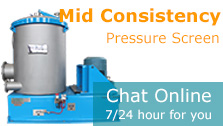 Reject Separator For Fine Pulping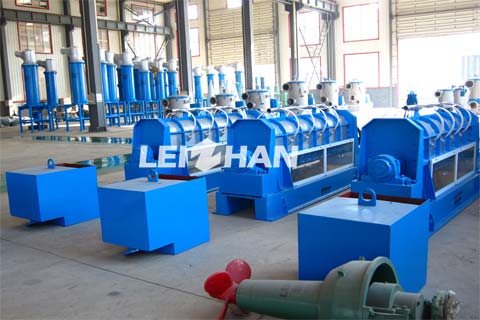 Reject Separator is specially designed rotor produce centrifugal force in the process of high-speed rotation and backwash water can relief pulp effectively, and achieve pulp and impurities easily separate. With closed working condition and clean environment, reject separator has been widely used in paper industry.
Pulping Working Principle
A large amount of tailing will be produced during the waste paper processing. It is a pity to discard these tailing and difficult to recycle. The reject separator machine is specially designed for the treatment of tailing of fiber separators, pressure screens, etc. It can effectively separate fibers and impurities, and the fiber recovery rate is about 70%, reducing fiber loss. The reject separator machine is operated under normal pressure and sealed, and continuously discharges slag. There is no paste screen, slurry blocking and water splashing. There is no vibration or noise during its operation, so it is not necessary to be supervised. The concentration of impurities selected is 10% – 15% and can be abandoned directly as waste. The reject separator is a more advanced tailing treatment equipment compared with the pressure tailing screen, it can simplify the system flow and save power consumption and also can greatly improve the sorting efficiency and optimize the operating environment.
Leizhan supply complete set of pulping line for customers, as well as include paper making machine, if you want to start a paper project or update odd pulping machine, welcome to contact with me for more details: paperproductmachine@gmail.com