Products
Solutions
Project Case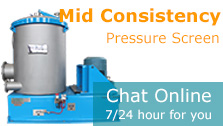 Leizhan Attended 2014 Iran Pack & Print Show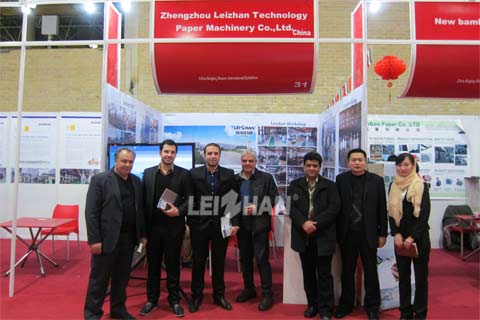 On December 27-30, Leizhan participated in the 21th Int'l. Exhibition of Pack & Print Machinery in Tehran, Iran at Hall 35(NO. :C-10)stand and displayed our main products in the exhibition.
Leizhan, as one of the leading pulp and paper machine supplier, showed the state-of-the-art technology and advanced paper and pulp making solutions for paper and pulp processing system in 2014 Iran Pack & Print Show.  And Leizhan has established good relationship with visitors and won approval of customers.
Leizhan's delivery for paper plants contains paper stock preparation system and paper making machinery for kraft, fluting, tissue, toilet, culture, and coated board paper production. Leizhan paper stock preparation solution contains the following machines: BFW series Chain conveyor, ZDSD series D Type Hydrapulper, ZSC series High density cleaner, ZNS series Mid consistency pressure screen, PZ series Reject separator, ZSC6 series Mid density cleaner, FJS series Fiber separator, KH series Low density cleaner, ZNS series Mid density cleaner, ZDP series Double disc refiner, NLS series inflow pressure screen and Square pulp chest agitator, etc.