Products
Solutions
Project Case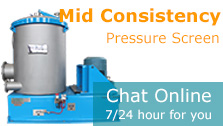 UV Series Up Flow Pressure Screen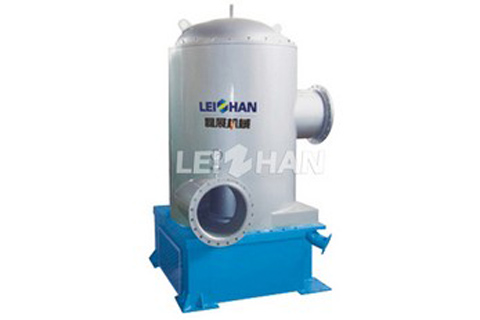 UV Series Up Flow Pressure Screen is mainly used for coarse and fine screening of waste paper pulp in stock preparation system.
Application & Features
1. Adopt up-flow structure: pulp inflow from bottom, heavy impurities are discharged from bottom and light impurities from top.
2. It shortens the dwell time of impurities in the screening area and avoids the abrasion to rotor and screen basket. So, it can prolong the service life of rotor and screen basket.
Main Specification
Type
UV0.5
UV1.2
UV2.0
Area of Screen(m2)
0.5
1.2
2.0
Concentration of inflow andOut put pulp(%)
0.2-5.0
Size of Screen slot(mm)
0.15-0.55
Size of Screen hole(mm)
1.2-5.0
Production Capacity(t/d)
20-30
40-60
80-100
Equipping Power(kw)
22/37
45/75
75/110
Type
UV3.0
UV4.0
UV5.0
Area of Screen(m2)
3.0
4.0
5.0
Concentration of inflow andOut put pulp(%)
0.2-5.0
Size of Screen slot(mm)
0.15-0.55
Size of Screen hole(mm)
1.2-5.0
Production Capacity(t/d)
100-250
160-450
200-500
Equipping Power(kw)
90/132
160/220
185/315