Products
Solutions
Project Case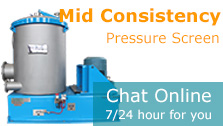 25t/d Three Wire Single Cylinder Wet Machine
According to customer requirements, Leizhan provides three wire single cylinder wet machine with a capacity of 25t/d. Wet machine mainly used in paper mills to produce cardboard. The following is the main structure of the 25t/d three wire single cylinder wet machine.
Main Structure Of Wet Machine
1.Head back part.
2.Cylinder part: It consists of 3 sets of cylinder part.
3.Rolling part: It is composed of roll paper cylinder, idler and automatic paper breaking.
4.Conveying part: Consists of conveyor belt, paper cutter and paper receiving table
5.Drive part: Complete the reducer coupling, motor coupling, motor rail, reducer rail.
6.Foundation part: The transmission ground rail is a single T-slot.
7.The remaining.
If you want to know more about the technical requirements of each part of the wet machine, our professionals will provide more professional services. If your paper mill or production line needs a wet machine, please contact us for more detailed solutions.
Email: paperproductmachine@gmail.com