Products
Solutions
Project Case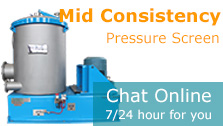 Centrifugal High Density Cleaner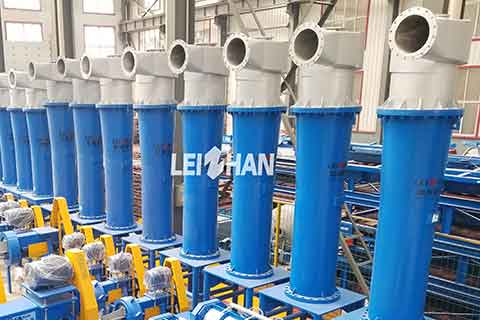 The centrifugal high density cleaner is used to remove various heavy impurities in the pulp. Centrifugal High density cleaner is made up with inlet, upper cone, lower cone, back wash water way, slag tank etc. Automatic deslaging is also with Pneumatic valves, PLC control cabinet. Leizhan supplies centrifugal ceramics cone high density cleaner,and it's self-discharging process is controlled by PLC control cabinet.
Advantages Of Centrifugal High density cleaner
1. Volute Pulp inflow chamber, the eddy ability is strong and low pressure area subarea is obvious. This makes accepts and impurities separate thoroughly.
2. Wear resistance ceramics cone, long service life.
3. Specially designed long cone has small taper angle and fine cleaning efficiency.
4. Equipped with PLC control cabinet, convenient and easy to control, sufficiently discharging impurities.
The centrifugal high density cleaner covers small area, with large production capacity, easy to operate. Leizhan offers comprehensive technical and business consultation services. For price and details, welcome to contact us.
Email: paperproductmachine@gmail.com