Products
Solutions
Project Case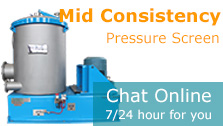 20t/d Deinked Tissue Paper Production Project

Innovative and high efficiency paper production solution designed by Leizhan experienced engineers can precisely fulfil the growing requirements of paper producers. Leizhan delivers excellent solutions to paper plant to improve the performance of paper making process.
To produce high grade tissue/toilet paper, Leizhan engineer works out the following solution. Machines required in the 20t deinked tissue/toilet pulp production line include: H.C. hydrapulper, High density cleaner, Agitator, Mid consistency pressure screen, Vibrating screen, First stage Low density cleaner, Second stage Low density cleaner, Mid consistency fine pressure screen, Flotation deinking machine, Water pump, etc.
Technical information of tissue/toilet paper machinery
The trimmed width of Leizhan tissue/toilet paper machinery range of 1575-3600mm and the basis weight range of 13-40g/m2. The tissue/toilet paper machinery has a manufacturing capacity range from 5 to 50 tons per day with the operating speed range of 180-800m/min.