Products
Solutions
Project Case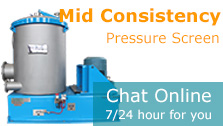 Cylinder Mould Paper Machine Wire Section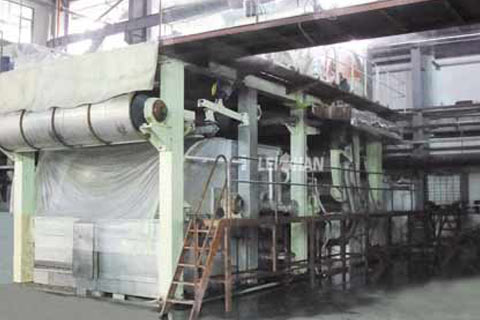 Cylinder mould paper machine wire section is consist of cylinder vat, couch roll, cylinder mould, etc, and different parts play an different role in paper
machine wire section.
Cylinder Mould Paper Machine Wire Part
1. Cylinder mould constantly rotate in the cylinder vat, the slurry was filtered on the wire, and then the paper sheet formed on the wire.
2. In front of the cylinder vat of cylinder mould paper machine installed regulating box to ensure the uniformity of pulp delivery, while the first half of the cylinder vat installed diaphragm rectifier to facilitate the slurry flow stably.
3. The couch roller of cylinder mould paper machine has its own function. Couch roller can form a predetermined pressure on wet paper to form a pre-dehydration. Couch roller has a certain offset from the vertical center of cylinder vat, can produce enough pressure between string of couch roller and cylinder mould, so the cylinder mould paper machine is simple structure, cheap price, small footprint and so on.
Email: paperproductmachine@gmail.com