Products
Solutions
Project Case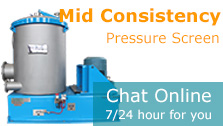 Tissue/Toilet Paper Making Solution

Raw materials
Living paper like toilet paper, tissue paper, napkin paper, facial paper, kitchen towel paper can be produced by using Leizhan paper machinery. To make toilet/tissue paper, Paper manufacturer can choose commercial wood pulp, white shavings, rice straw, wheat straw and bagasse as raw materials. If paper plants want to produce high quality toilet/tissue paper, we suggest papermaker use vigin pulp, white shavings and waste paper without ink as raw materials.
Scope of supply
Leizhan supply not only advanced paper machinery for paper plant, we also supply art-of-the-art tissue/toilet paper making solution containing factory design, paper making system design, installation, commissioning and trainning. Tissue/toilet paper making solution contains two parts: paper pulp processing system and paper making machinery.
Technical Information of tissue/toilet paper machinery
Leizhan delivers customized paper manufacturing machinery for paper plant. The production capacity of Leizhan paper machinery range from 200 tons to 1400 tons per day with its operating speed range of 200-600m/min. And it has a basis width range of 2400-6600 mm and basis weight range of 200-350g/m2.