Products
Solutions
Project Case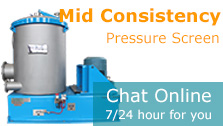 Paper Pulper Machine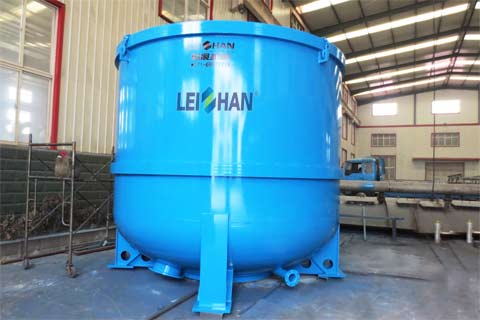 Paper pulper is used for crushing virgin pulp, waste paper processing, machine broke and for deinking . Drum, broke and hydrapulper for pulping in stock preparation line.
Pulper is used in different work place but in this topic we discuss about the pulper which is used in paper industries. It is called the heart of the repulping operation. Paper pulper is used for crushing virgin pulp (slabs or sheets), wastepaper processing, machine broke, deinking and pulp purification. It disintegrates the fiber by the action of mechanical operation. Among the raw materials waste paper processing is significant. Because in waste paper may be contains dust, sand, wire stapler pins, clips, nails, hooks, adhesive tapes, plastic tapes, string, un-dissolved coating and other foreign materials like asphalt wax, plastics etc. Waste paper should be free from these undesirable materials but some may be remains. If these materials mixed with the pulp and move towards into wire section; it must be creates some unwanted problems may be damage wire as well as poor quality paper sheet. Moreover centri-cleaner may be blocked, increase the paper web breaks, reduce the press felt and dryer screen performance. So the pulper has the ability to remove the contaminant.
The operation of pulper may be batch wise or continuous mode. In a batch mode operation it can be control the size, filler, dry strength additives, color etc by add a specific amount of chemicals in pulper. Surfactants are used for stock deinking. The associate chemicals of surfactants are dispersant, anti-foaming, caustic soda, Borax and sodium silicates. Dispersant prevent the ink to deposit onto the fiber; foaming agent reduce foam formation and other three chemicals caustic soda, Borax and sodium silicates enhance the action of surfactants.
There are different types of paper pulper for example Hydrapilper, Drum Hydrapulper, Broke Pulper. According to power consumption there are three kinds of pulper low, medium and high power consumption pulper. In addition we can also classify as low consistency and high consistency pulper. To buy a paper pulper someone have to trace some parameters such as  type of pulper, volume, consistency, processing capacity and motor power consumption.
Broke pulper: dry end pulp and wet end pulper are included in this type of pulper. It is used mainly to dissolving broke from the machine.
Hydrapulper: hydra pulper is dynamically balanced. They can be classified as D-type Hydrapulper, Horizontal Hydrapilper, Verical Hydrapulper, Drum Hydrapulper. D-type pulper is particularly design for dissolving old corrugated carton, boxes and mixed waste so that removes contaminant.
Drum pulper: the drum pulper can remain maximum the physical property of the fiber. It is used for disintegrating waste paper and processing deinking pulp. This type of pulper should be operated batch-wise.