Products
Solutions
Project Case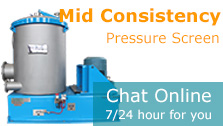 Cleaning Solution for Coated Board Pulp Making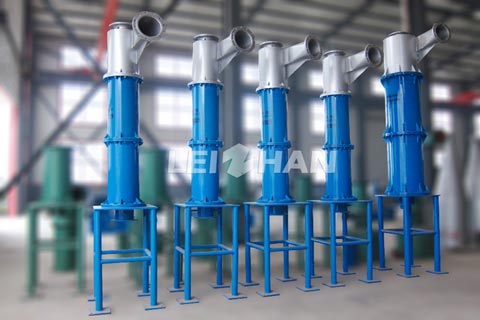 ZSC/KH series cleaner: High efficient removal of debris and heavy contaminate in paper pulp.
Leizhan ZSC series high consistency cleaner and KH series low density cleaner are highly efficient in removing heavy impurities like staples, metal, stones, glasses, gravel, dust, sand, large ink particles, etc. from paper pulp.
Features of ZSC series high density cleaner
1. Wear resistance ceramics cone.
2. Volute Pulp inflow chamber
3. Minimal space required, large productivity.
4. Two deslagging mode: Automatic and manual deslagging.
5. PLC control cabinet makes ZSC series cleaner more convenient and easier to control.
Advantages of KH series low density cleaner
1. Divided design, which makes it easier for disassembly, assembly and replace.
2. Open and close type impurity discharge.
3. Wear-resistant and durable ceramic cones.
4. Minimal space required.
5. Divided design make wear parts easier to replace and maintain.
Apart from the main paper manufacturing machinery and innovative paper manufacturing know-how, Leizhan also deliver spare parts for fast delivery to paper mill. One of the main concept of Leizhan is to ensure the good running of paper manufacturing project of Leizhan customer.
Vulnerable parts of high density cleaner
Pneumatic valve
Proximity switch
Solenoid valve
Ceramic tank
Wear parts of  low density cleaner
PVC valve
Ceramic bottom cone
Slag discharge mouth