Products
Solutions
Project Case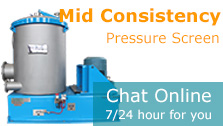 What are competive advantages of Leizhan products?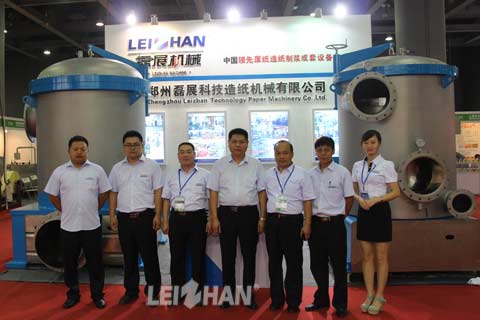 Leizhan waste paper processing equipment has the advantages of energy saving designs, sophisticated manufacturing, innovative technology and services, which create great value for paper and pulp making plants.
Leizhan mid consistency waste paper pulp processing technology has the benefits of high yield, low consumption, less water consumption.  After many years of practice test, Leizhan received praise from numerous papermaking enterprises.
Take 150,000 tons per year of packing paper making line for example: First, Leizhan applies to energy saving and high efficient drum pulping system, gentle pulping system reduces the cutting function of  secondary recycled fiber in pulping section, ensures high quality of the finished paper. Furthermore, it will not damage the physical dimension of the impurities and give a primary screen in the pulping section, remove light impurities in paper pulp, improve the screening effect and reduce screening load of the following stage. The drum pulping system which supporting with stable and maintenance-free BFW chain conveyor can achieve the automatic control pulping, ensuring the consistency and stable productivity of paper pulp. Moreover, the application of  mid consistency coarse screen and fine screen fits for higher consistency and reduces white water consumption for sludge dilution. Optimal rotors lower the motor consumption of pressure screen and give a  higher efficiency. Finally, high and low density cleaner and tailing treatment devices like light impurity separator and reject separator are equipped with best technology and manufacturing precision, ensuring the high yield, high efficiency, more cleanness of the finished paper pulp.
The total motor of all the main equipment in the whole paper pulping line include pulp pump, chest agitator and so on is about 2400kw, the energy consumption of per tons of paper pulp is 96KW.H and the actual power consumption is 72° per ton(dry pulp).
Leizhan take technology and innovation as guide, optimum product quality as insurance and sincere after services as support to win a leading role in the competitive paper machine manufacturing industry. Leizhan can provide complete pulp making machines of high quality and low price and create more values for the customer!