Products
Solutions
Project Case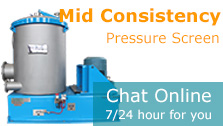 Doctor Blade For Coating Machine
Doctor blade have different types for different paper machine needs. Doctor blade for coating machine can divide into two types: bent blade and stiff blade, following is the coating machine doctor blade description.
Caoting Machine Doctor Blade Types
Bent Blade: A coating blade with a tip angle of 0° (also called 90°) to 15°, the doctor blade being coated in a curved form.
Stiff Blade: The coating blade with a blade angle of 20° to 45° is basically coated in a straight state during use.
Leizhan is a professional manufacturer of paper& pulp equipment, not only can supply the complete paper making machinery, also can supply the paper machine spare parts, like doctor blade, dryer cylinder, press roll and so on. Any inquiry, please feel free to contact us:  paperproductmachine@gmail.com