Products
Solutions
Project Case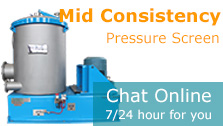 High-efficiency Inward Flow Pressure Screen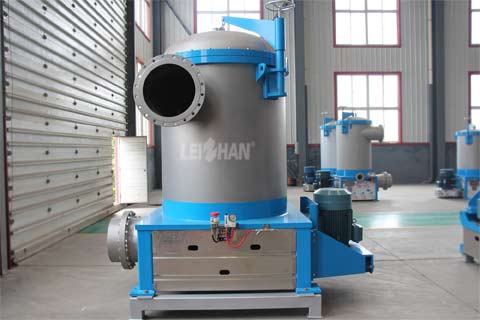 NLS series inflow pressure screen is relatively advanced stock screening equipment in modern world. With the characteristics of excellent screening effect, high capacity, low pulp flow pulse, it is suitable for fine screening for wood pulp, various kinds of straw and waste paper pulp, and especially fitted as screening equipment before the paper machine.
Features of Inward Flow Pressure Screen
1. Rotor rotates outside of screen basket, heavy impurities flow away from sieve drum, not blocking screen cut, and prolong the service life of sieve drum.
2. Streamlined rotor, pulp flows smoothly, low impulse strength.
3. Excellent impurities and fibre bundle separating effect, not block the screen seam.
4. High-efficiency screening equipment, reliable operation.
5. Equipped with automatic lubricating device, which reduces maintenance.
6. Automatic detection alarm device of sealing water flow, which ensures the safe operation of equipment.
Furthermore, there are some other screening equipment for stock preparation system, like ZSK series vibrating screen, ZNS series mid consistency pressure screen and UV series up-flow pressure screen.