Products
Solutions
Project Case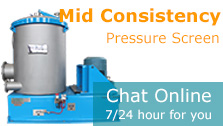 Tail Pulp Processing Machine Reject Separator Advantages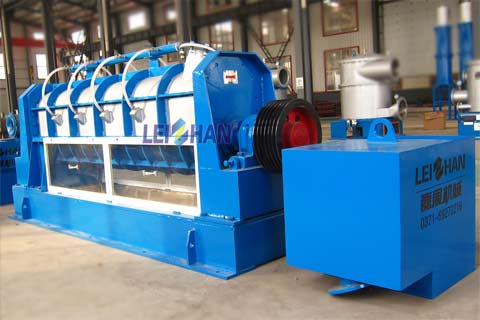 There are a large mount of tailings in the waste paper  pulp  processing line. The tail pulp is hard to recycle. Reject separator is specially designed for processing tailings of Fiber separator, Light impurity separator and Pressure screen, it can effectively separate impurities and fibers, the fiber recycling rate can arrive 70%, greatly reduce fiber loss.
Reject separator is an advanced tail pulp processing equipment, it adopts normal pressure seal operation,continous deslagging, no pulp attachment, no screen plate blocking, no pulp spray, no noise, no needed manpower, the consistency of removed impurities reach 10%-15%, can be processed as trash.
Compared with pressure type tailing treatment screen, it can simplify system process, save power consumption. Compared with Vibrating screen, it has high fiber and waste separate efficiency, optimized operation environment.